A master at his craft, Ryan Crowley is well known for his ability to shut down some of best players in the league.
Crowley was initially drafted to Fremantle in the 2002 National Draft but struggled to make it into the senior line-up, instead he honed his skills in WAFL.
Placed on the Rookie List at the end of 2004, Crowley was finally given his chance in the AFL in 2005 where showed signs as a forward option.
It was only in 2008 that Crowley was developed as a defensive midfielder and began his path as one of the best taggers in the league.
But how good was he?
We take a look back at some of his biggest 'scalps' of Crowley's 2014 season and also his 2013 Grand Final performance.

Round 20 vs. Steve Johnson (Geelong)
One of the most infamous battles of the season Crowley and Stevie J went toe-to-toe. Johnson was in outstanding form coming into the game. For 95 minutes, Crowley followed Johnson – the two constantly niggling before frustrations eventually boiled over. Crowley claimed the prize on the day – restricting the Cat to 15 disposals. Crowley was named among Fremantle's best.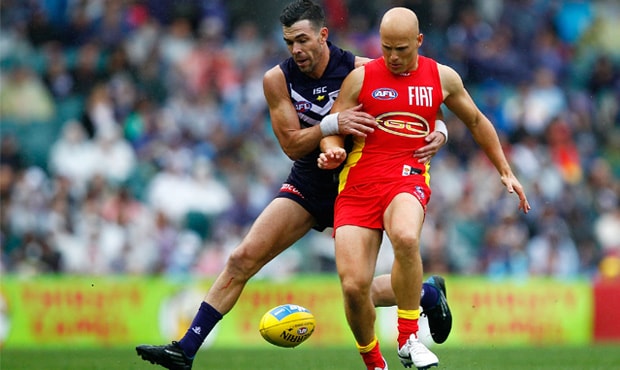 Round 2 vs. Gary Ablett (Gold Coast Suns)
The highly anticipated match-up between Ablett and Crowley did not disappoint fans. The two had a history of great battles over the years and this occasion was no exception. Crowley managed to keep Ablett to just 17 disposals in the 88 minutes he played on him - a win considering the damaging impact Ablett is capable of producing. Ablett's frustration was evident when he slung Crowley to the ground and the impact the tagger was able to have directly translated into momentum for the Dockers.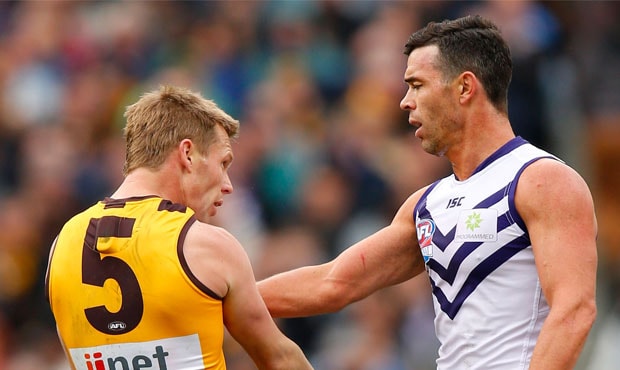 2013 AFL Grand Final vs. Sam Mitchell (Hawthorn)
On the game's biggest day, Crowley was given arguably the biggest job on the field. Tagging one of the AFL's most in form and damaging players in Sam Mitchell, Crowley did not leave the midfielder's side. Mitchell was held to only 12 possessions for the day, his lowest total since round 2 in 2009. It was this performance that truly cemented Crowley as the 'Number one tagger in the AFL'. The battle will hopefully continue when the Bombers face the Hawks in round 12 this year.