Robert Shaw is back in 2017 to provide in-depth analysis of the Bombers season. Shaw is a Life Member of the Club and was an Assistant Coach when the Bombers last tasted premiership success in 2000. Each week, he'll take a look at the tactics heading into the weekend's game. To kick it all off though, Shaw analyses how the Bombers are shaping up in 2017.
Exactly 12 months ago I penned an article titled; 'What does success look like'? Having watched more than 75 live games in 2016 and every Essendon game, at no stage, did I feel like I was watching an 18th placed team.
The squad was makeshift and put together with little notice, resulting in an unprecedented preparation for all at the Club. While the bank balance took a big hit, membership numbers soared, the sheer competitiveness of the team and the emergence of both developing and senior players saw a spirited response. These were not the characteristics of a bottom team.
On the field, the team had a number of issues. The side conceded nearly 60 inside entries per game, lacked multiple options inside the forward half (particularly genuine crumbing goal kickers) and conceded on average six goals per game from defensive half turnovers. Joe Daniher carried a huge burden and often was doubled teamed.
But that was last year and all Essendon people are well aware of the positives that took place before their very eyes.
Let us begin the journey forward.
Firstly, let's look at the characteristics of the current list. The average age of the group is 24 years and 102 days. Essendon has a near perfect balance of solid leadership, age and talented, emerging youth.
The average experience of the team is 70 games, only 4th behind West Coast, Hawthorn and GWS. Essendon also has the fifth highest number of players with 100+ games. Again, this is a great demographic for a finals assault.
Essendon's first weakness comes in the form of 'average goals per player'. They are in the bottom six (West Coast, Hawthorn and Sydney are top three). This will be remedied naturally in several ways. Daniher will get 'tall' support in the form of the interchangeable Hooker and, or Hurley. When fit Bellchambers is also a viable tall option out of the pocket. Throw in Francis and the promising Begley and Essendon have excellent options in the front half.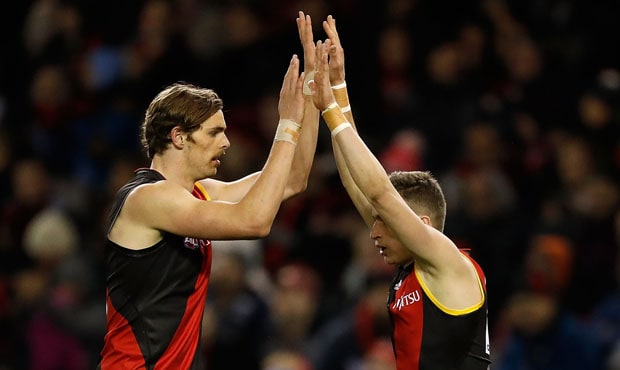 There has also been a bigger focus on small crumbing forwards over the pre-season with Fantasia, McDonald-Tipungwuti and Green working at the feet of the tall forwards. What I am really hoping to see is the versatile rotation of Watson, Heppell, Goddard, Laverde, Parish, Merrett and Langford providing difficult match ups as they 'float forward.
So structurally, Essendon will be much more dynamic, more difficult to predict and subsequently the goals should be shared. This makes opposition match ups much more difficult.
The Bombers are well down in finals experience. Hawthorn totals 315 finals games, Sydney 267, West Coast 222. Essendon, on top of recent events and a mediocre decade since 2004, has 84. The remedy for this is simple: Achieve sustained finals participation.
Finally, a statistic that can certainly see that sustainability come to fruition. Essendon has nine teenagers on its list, (only two behind Brisbane and Carlton). What a wonderful building block for the future and a great opportunity for the development staff to really impact the next five years. So basically one-fifth of this current list are under 20. To compliment this Essendon have only four players over 30. In summary, this list dynamic is extremely sustainable.
It is interesting to note that the premiers from last year, Western Bulldogs, have ONLY five players on their list from other clubs. They have certainly recruited and developed their own. Essendon are very close with eight, while at the top of the leader board is Carlton with 16! The Blues business is their own but I certainly favour the Dogs and Bombers approach to internal identification and development.
Therefore, we arrive at the non-negotiables. Firstly, Essendon will have a hungry, united and focused group. The list has talent, versatility, youth and experience. The returning players have not lost their talent but one must recognise that time out of the game may affect them physically; particularly once the grind of the season sets in. The group could be susceptible to soft tissue injuries. That is my only concern.
Summary
- Essendon will win the football around stoppages and through the midfield. They did well in this area last year and will only get better. Turnovers moving the ball inside forward 50 must be eradicated. This will be greatly assisted by the multi-dimensional nature of the forward structure. They must execute their forward ball movement precisely.
- Once the ball is in there, it must stay in there. This allows the backline and mids to press up and hold the ball in the forward line thereby providing 2nd and 3rd phases to scoring. Essendon has to be in the top three of forward line pressure acts in the competition. If it is to be Fantasia, Green and McDonald-Tipungwuti then they are there to provide great pressure. It has not been strength of Green, Fantasia's pace must also be used through the midfield and McDonald-Tipungwuti, one the great football stories off half back last year has been moved forward. His forward pressure will be immense, but the old saying 'never move a strength to cover a weakness' should be a discussion point.
- Pace, pace and more pace. Essendon could be a slow side in terms of foot speed. There is pace of ball movement and pace of outside run to balance inside ball winners. I think the team balance will be critical as Colyer, McGrath, Fantasia, McDonald-Tipungwuti and McKenna provide that very special ingredient.
- Leuenberger was a mighty warrior last year but needs support. Bellchambers is vitally important, as Daniher must stay forward where he can be kept fresh and mobile. Draper and Stewart are developing and new. Leuenberger and Bellchambers must have sound years in terms of injury. Unfortunately, a hamstring injury to Luenberger is a real blow. McKernan will be upgraded and will need to carry the ruck division.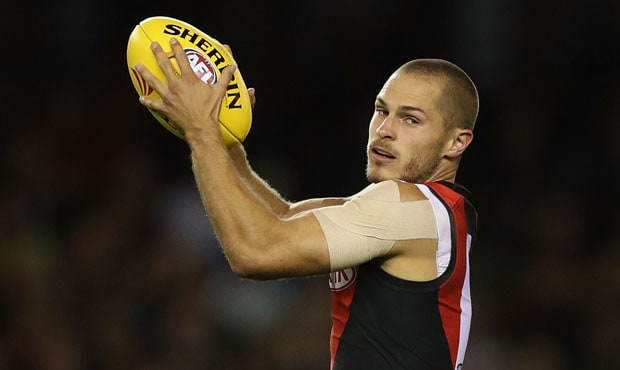 - The Zaharakis Factor: Last year David started the year in sensational fashion before eventually succumbing to the pressure of being the opposition's number one target. This allowed the likes of Merrett and Parish to flourish. The depth in the midfield will see him return to his creative, hard running best.
- Emerging players in Merrett, Daniher, Parish, Hartley, Langford, Laverde, McDonald-Tipungwuti, McKenna, Fantasia, Gleeson and Ambrose etc. must step up to the next level and take another step forward in their careers. It is a tremendously disappointing setback for young Laverede as I felt he was on the cusp of taking the next step to consolidating his emerging career.
- The successful clubs have a significant point of difference. The Dogs had enormous tackling and forward pressure. The Hawks had great precision with their field kicking. Tackling, toughness and pressure requires no football talent. I would love to see Essendon tough and relentless again. Howlett and Hocking, if they are really fit, can add that ingredient. A traditional trademark of eras past. Hunt the opposition, take it to them, get the ball off them, and then use their discernible talent to play the game.
- To tag or not to tag? It is certainly very difficult to allocate one specific 'run-with' player in the days of team responsibility and full ground defence. If the practice game series is any indication (Dangerfield/Selwood) Essendon will need to have a player that they can rollover 'in game' to assume the responsibility. Due to his great experience and supreme fitness, I would strongly consider the veteran Stanton.
- Pressure at the selection table is an important factor. If it is to be a good team, good players miss out. Hopefully some 'late nights' for the coaches getting it right.
- Finally; Pressure and Expectations. From the coach, to coaching staff and players. They are now back in the business of WIN/LOSS. Essendon can now be assessed, analysed, critiqued and praised. That is the nature of the business. John Worsfold would love that his coaching will be under the spotlight for all the good reasons. It is, after all, what we are all here to be part of and why 60,000+ members never gave up.
Welcome back Essendon.