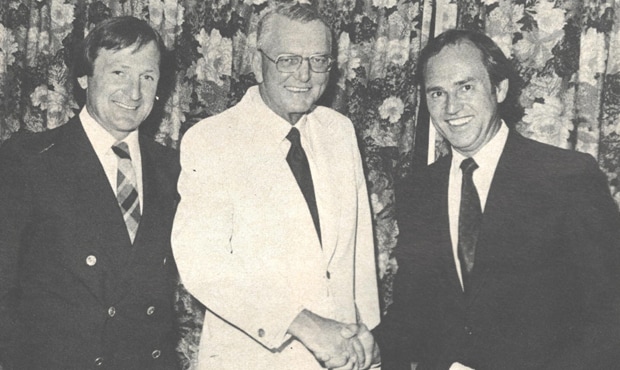 Essendon Football Club is mourning the passing of former Chairman Colin Stubbs.
Stubbs passed away earlier this week aged 83.
He served as Essendon Vice-Chairman from 1972 to 1975 before taking over as Chairman in 1976.
Stubbs continued in the role until late 1980 with one of his final acts as Chairman being the decision to appoint Kevin Sheedy as Essendon Coach.
"He was a great person with a great vision for the future," Sheedy said.
"He gave me a chance to Coach Essendon so I will forever be grateful to have met Colin and his family."
Greg Sewell was Stubbs' successor as Essendon Chairman.
He said Stubbs was a passionate Bombers person who made a significant contribution to the Club.
"Colin was a proud and staunch Essendon man," Sewell said.
"He was dedicated to the cause, quietly spoken but strong with his views.
"I have great admiration for Colin, he was Essendon through and through and we were lucky to have him.
"He made a wonderful contribution and will be sadly missed."
Essendon Football Club extends its deepest sympathies to wife Carolyn and family on the loss of a true gentleman.