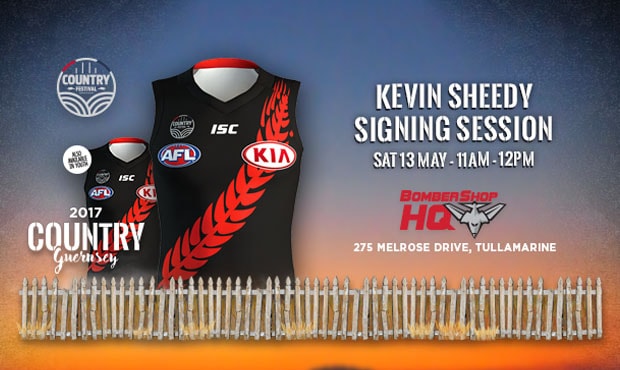 Start the Country Festival in the best possible way with a Country Guernsey signed by Kevin Sheedy.
The four-time premiership Coach is the mastermind behind the Country Festival and he wants to make it as big as the ANZAC Day game.
The signing session will be held in Bomber Shop HQ on Saturday 13 May from 11am to 12pm.
The 2017 Country Festival Guernsey features a wheat sash, the iconic image of the regional Australia.
Order your Country Guernsey online today by clicking here.
Key details:
11am Start
1 Hour duration
In store at Bomber Shop HQ
Any other items for signing must be held until the end.