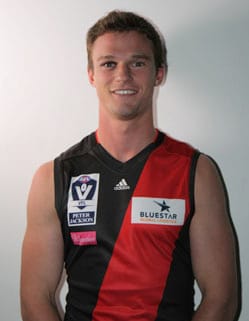 Height: 178cm
Weight: 78kg
D.O.B: 09/07/94
Position: Forward/Mid
Club: Strathfieldsaye

A former member of the defunct Bendigo Gold, Heavyside embarks on his third season with the Bombers. Plays as a small forward that will this year push in through the midfield. Is a noted goal kicker and powerful both sides of his body and strong mark overhead.