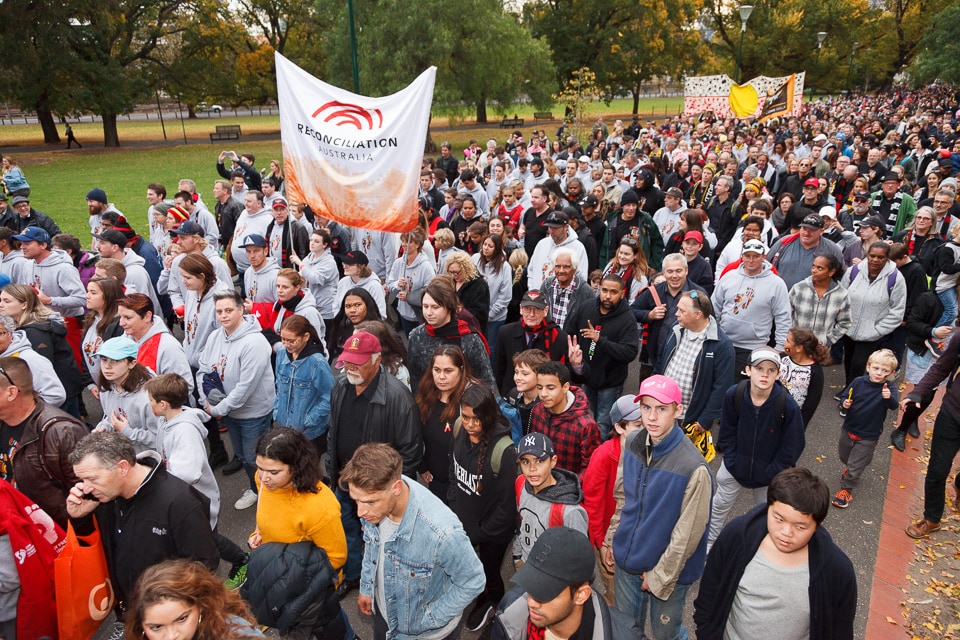 Essendon Football Club is proud to be a founding supporter of The Long Walk, a charity inspired by Essendon Legend Michael Long's walk to Canberra to get the lives of Aboriginal and Torres Strait Islander people back on the national agenda.
The Long Walk raises awareness to improve and support Aboriginal and Torres Strait Island health, wellbeing and life opportunities.
The charity achieves this through its awareness raising events and its education programs Walk the Talk and The Long Walk Cultural Exchange.
Find out more about supporting The Long Walk or to book Walk the Talk at www.thelongwalk.com.auor www.walkthetalk.org.au.
The 2018 Long Walk Women's Luncheon
The women's is a celebration of Aboriginal and Torres Strait Islander women's leadership and achievement initiated by the women who walked with Michael Long to Canberra.
Held every year in Melbourne since 2005, the luncheon brings together Aboriginal and Torres Strait Islander and non-Aboriginal women and supportive men to celebrate and showcase the talents and amazing work of Aboriginal & Torres Strait Islander people.
The details are yet to be announced for the 2018 Luncheon, however will be made available here when possible.