The Kinder Carnival has a focus on fun, fitness and coordination as children participate in a range of activities including the inflatable 'Bomber Junior Challenge', hurdle run, balance beam, handball target and a tunnel for kids to crawl through. Children will also have the opportunity to play 'hide and seek', 'duck duck goose' and have a photo with the Essendon mascot 'Skeeta'. The Essendon Football Club team will consist of SEDA (Sports Education and Development Australia) students and Essendon Football Club staff, all of whom have valid Working with Children Certificates and experience running preschool programs.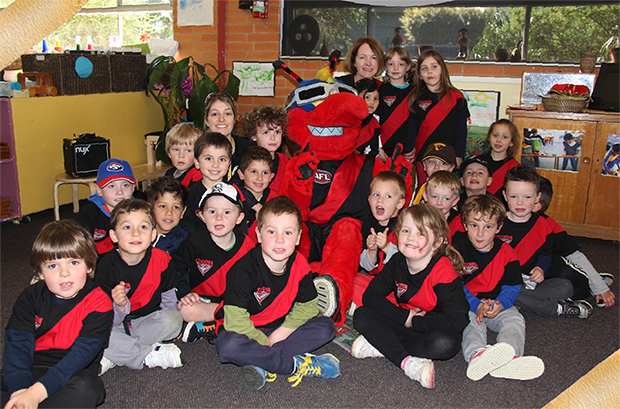 - Suitable for 3 and 4 year old kindergarten groups.
- $5 per child for kindergartens in EFC's North West metro region.
- Giveaways for children included.

For more information, contact 8340 2027 or email community@essendonfc.com.au