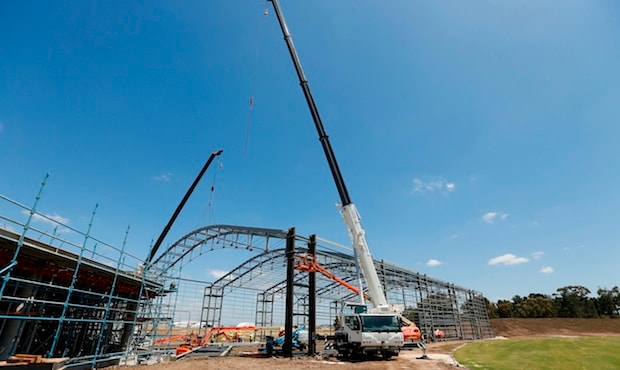 As 2013 begins we take a look at the things to look forward to for Essendon fans this year, today we look ahead to the club's move to the new High Performance Centre.
Essendon will make an exciting move during 2013 to the club's new High Performance Centre near Melbourne Airport.
The players are set to train on one of the two new ovals at the facility from January with a move to the new indoor training facility, gymnasium and administration area as early as midway through the year.
The new facility will feature two outdoor training ovals, one the size of the MCG and one the size of Etihad Stadium.
An indoor training hall will provide players with a space for indoor skills sessions, match tactics and game simulation.
Inside will also include a state of the art gymnasium as well as pool and recovery areas.
The new base is set to provide Essendon with the best, biggest and most flexible training base in the AFL.
The current Flight Plan tally stands at $815,262.
Click here to play your part by donating to the project today and for more information on the progress of the new facility.