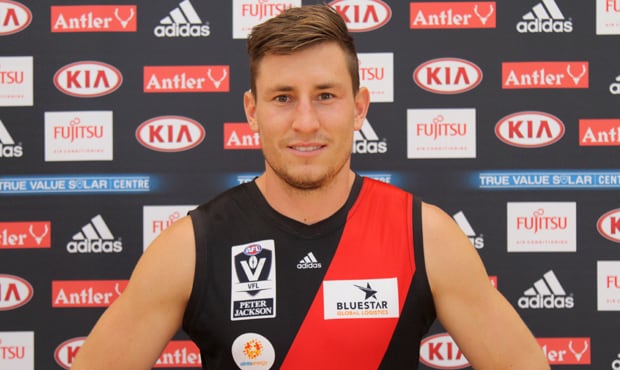 Essendon football operations manager Rob Kerr confirmed on radio station 3AW that ex-Lion James Polkinghorne had been elevated from the Bombers' VFL team and would also play in the NAB Challenge.
Polkinghorne and ex-teammate Sam Michael join former Saint Clinton Jones, Mitch Brown (Geelong), James Magner and Mitch Clisby (Melbourne) and Jared Petrenko (Adelaide) as the club's other ex-AFL recruits for the NAB Challenge series.
Kerr said key Bombers not facing infraction notices, such as star midfielder Brendon Goddard, would not be expected to play extra minutes during the pre-season to compensate for the absence of their senior-listed teammates.
He said they would play during the NAB Challenge, but on a restricted number of minutes to minimise the risk of injury.
"We really don't want to compromise that by playing them more than they would otherwise," Kerr said.
Polkinghorne joined the Essendon VFL team at the end of 2014 after being delisted by the Lions.
(function() { var po = document.createElement("script"); po.type = "text/javascript"; po.async = true; po.src = "https://d15mj6e6qmt1na.cloudfront.net/cdn/embed.js"; var s = document.getElementsByTagName("script")[0]; s.parentNode.insertBefore(po, s); })();