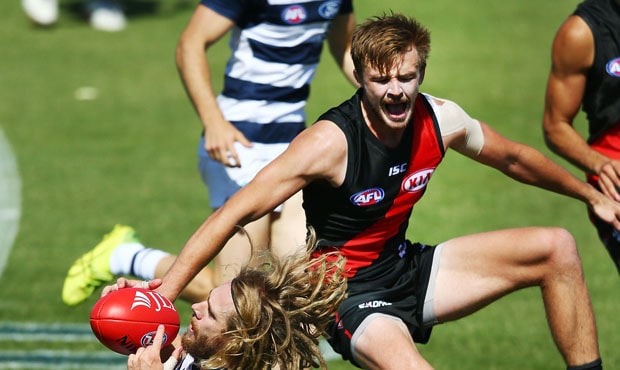 Marty Gleeson will undergo surgery on his foot after suffering an injury in yesterday's win over Geelong.
As a result the 23-year-old is expected to be sidelined for 12-14 weeks.
General Manager of Football, Dan Richardson, said the Club remains optimistic Gleeson could return after the bye.
"Marty suffered a major fracture to the front of the talus and a minor dislocation to the subtalar joint in his foot," Richardson said.
"While this is an uncommon injury, we are fortunate he is in the safe hands of our medical team and Mr Andrew Oppy who will conduct the surgery this morning.
"We expect Marty to be sidelined for 12-14 weeks, but through a successful rehabilitation program we believe he could be in a position to return after the bye."