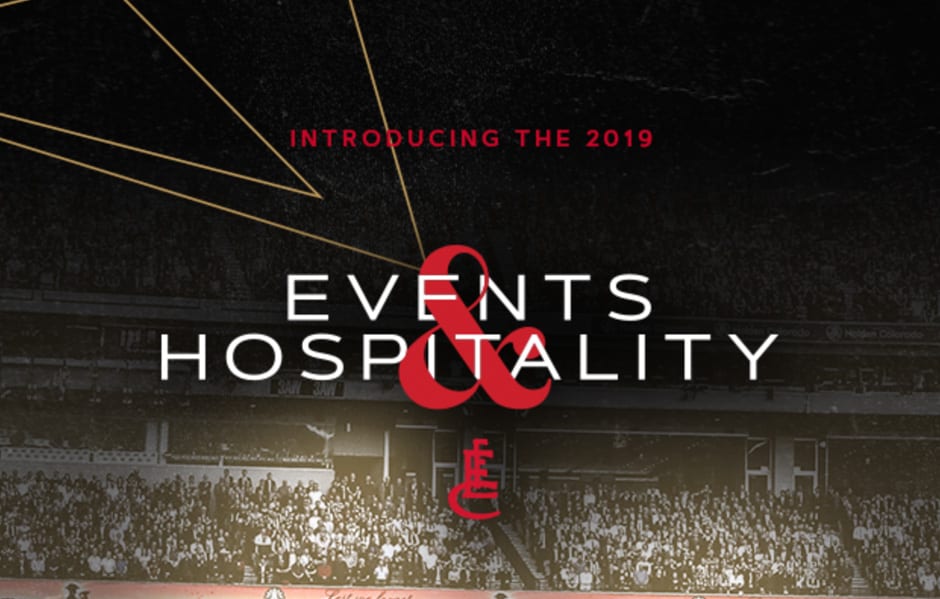 Essendon Football Club is pleased to launch its 2019 Events & Hospitality Program, with a wide range of exciting events to suit each and every passionate fan.
With the promise of a thrilling fixture full of blockbuster matches, you can enjoy the best the Bombers have to offer in style.
Essendon's 2019 home games include four night games, two twilight matches and five day games including our traditional ANZAC Day clash with Collingwood.
Experience each of these games in style, with our array of premium offerings including:
- Match day hospitality
- Private suites
- Club experiences
- Premium memberships
- Major events and more
CLICK HERE or call Luke Fowles on (03) 8340 2170 for further details on all of our 2019 hospitality options.
You can also download our full brochure HERE.
We look forward to seeing you throughout 2019.
document.getElementById("vudoo-iframe-13748131653").onload = function() {var vudooFrame = new vudooIframeEmbed({frame:this,embedid:"13748131653"});};var toggle_frame_screen=function(e,t){var l=document.getElementById("vudoo-iframe-13748131653");e?(l.style.position="fixed",l.style.bottom="0",l.style.left="0",l.style.width="100vw",l.style.height="100%",l.style.zIndex="500000"):(l.style.position="",l.style.top="",l.style.left="",l.style.width="",l.style.height=t.frameHeight,l.style.maxWidth="100%");};