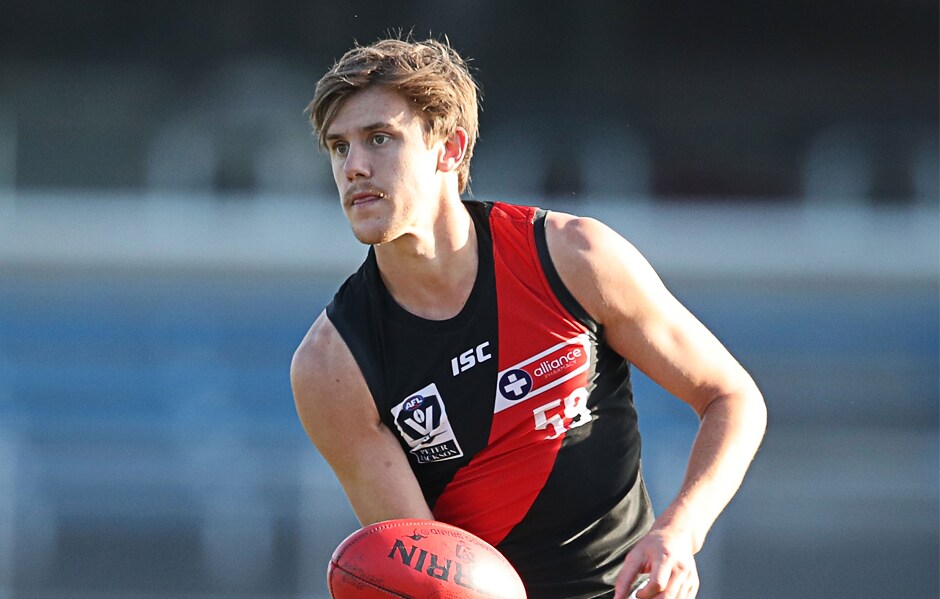 Essendon will begin its 2019 VFL campaign with a trip to Skybus Stadium to face Frankston on Sunday, April 7.
Renamed the 2019 Hard Yakka/Totally Workwear VFL, the newly revealed fixture will see the Bombers play at least seven games at Windy Hill as they look to build on an impressive 2018 campaign which saw them reach a preliminary final.
In a win for Essendon fans, just one VFL game (round 18 against Sandringham) will clash with an AFL match (round 20 against Port Adelaide), while there will be a total of seven double-headers featuring the Bombers' VFL and VFLW sides.
Click here to view the 2019 VFLW fixture
A potential curtain-raiser to Essendon's annual Country Match against Geelong at the MCG is also in discussions. While a VFL match between the two sides is locked in a few hours before the blockbuster AFL clash on Sunday, May 5, the venue is yet to be confirmed.
A total of four Essendon VFL games will be broadcast live on Channel 7, including the matches against Geelong (round five), Northern Blues (round nine), Port Melbourne (round 12) and Werribee (round 13).
Essendon's 2019 VFL fixture:
| | | | | | |
| --- | --- | --- | --- | --- | --- |
| Round | Date | Opponent | Venue | Home/Away | Local Time |
| 1 | Sunday, April 7 | Frankston | Skybus Stadium | Away | 2:00pm |
| 2 | Bye | | | | |
| 3 | Saturday, April 20 | North Melbourne | Avalon Airport Oval | Away | 11:00am |
| 4 | Saturday, April 27 | Collingwood | Windy Hill | Home | 2:00pm |
| 5 | Sunday, May 5 | Geelong | MCG/Windy Hill (TBC) | Home | 11:40am* |
| 6 | Saturday, May 11 | Casey Demons | Windy Hill | Home | 2:00pm |
| 7 | Sunday, May 19 | Sandringham | Trevor Barker Beach Oval | Away | 2:10pm |
| 8 | Saturday, May 25 | Richmond | Swinburne Centre | Away | 2:30pm |
| 9 | Sunday, June 2 | Northern Blues | Windy Hill | Home | 11:40am* |
| 10 | Bye | | | | |
| 11 | Saturday, June 15 | Box Hill | Windy Hill | Home | 2:00pm |
| 12 | Sunday, June 23 | Port Melbourne | Adcon Stadium | Away | 2:10pm* |
| 13 | Sunday, June 30 | Werribee | Avalon Airport Oval | Away | 11:40am* |
| 14 | Sunday, July 7 | Coburg | Piranha Park | Away | 12:30pm |
| 15 | Saturday, July 13 | North Melbourne | Windy Hill | Home | 12:00pm |
| 16 | Bye | | | | |
| 17 | Saturday, July 27 | Williamstown | Point Gellibrand | Away | 2:00pm |
| 18 | Saturday, August 3 | Sandringham | Windy Hill | Home | 2:00pm |
| 19 | Saturday, August 10 | Footscray | Victoria University Whitten Oval | Away | 1:00pm |
| 20 | Saturday, August 17 | Richmond | Windy Hill | Home | 2:00pm |
| 21 | Date TBC | Geelong | GMHBA Stadium | Away | Time TBC |
*Channel 7 broadcast game