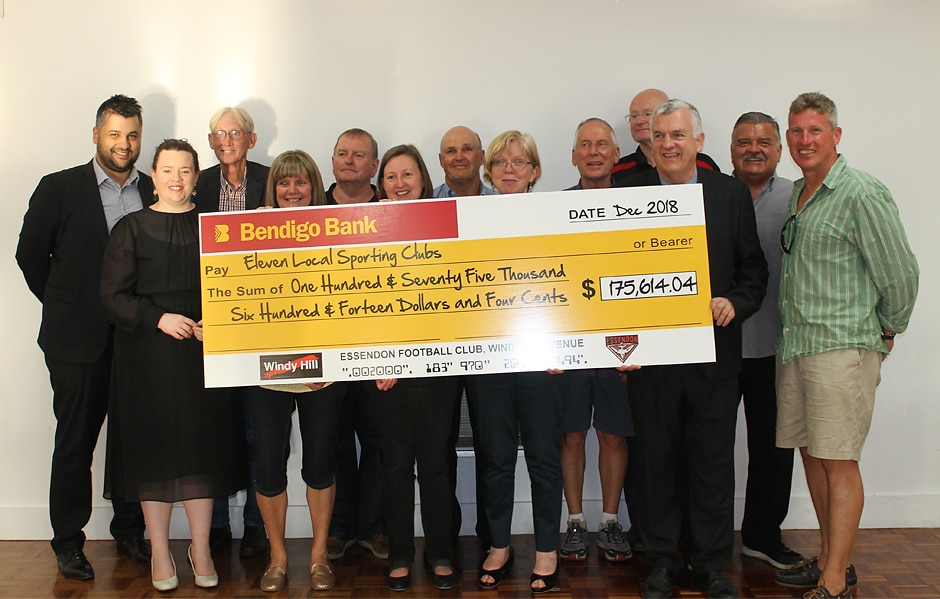 Eleven local sporting clubs have received a welcomed boost from the Essendon Football Club for the new year.
In an event at the Essendon Rowing Club in December, the Bombers presented a cheque for $175,614 to the clubs as the annual distribution from their Capital Grants Program.
The funds will go towards much-needed purchases and projects at the clubs, including eight rowing machines at the Essendon Rowing Club, batting cages at the Essendon Baseball Club and an electronic bowling machine at the Essendon Cricket Club.
Essendon Football Club, in conjunction with Windy Hill Venue, is proud to give back to the community and support grassroots sporting clubs and the role they play in the development of young athletes.

Essendon Rowing Club is one of 11 local sporting clubs who will benefit from the Bombers' donation.