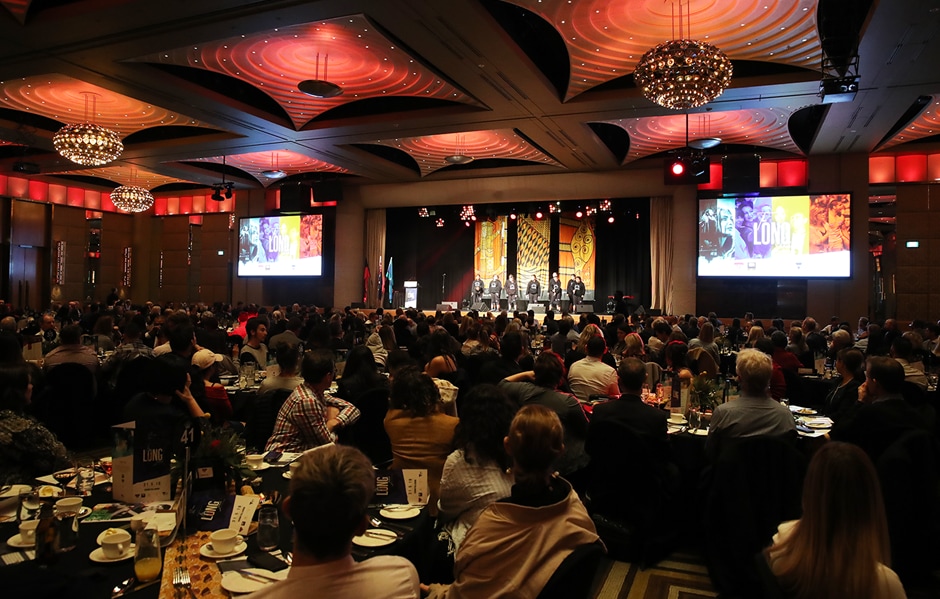 Join us at The Long Lunch, with tickets still available for Thursday's marquee event.
Held at Crown Palladium ahead of Saturday night's Dreamtime at the 'G blockbuster, The Long Lunch will celebrate the 15th anniversary of Michael Long's famous walk to Canberra, where he embarked on a 650km trek to visit then-prime minister John Howard and put the lives of Indigenous Australians back on the national agenda.
Long will be a keynote speaker on Thursday, while guests will also enjoy a two-course lunch and beverages, a live performance from leading Indigenous duo The Merindas, fundraising activities for The Long Walk community programs and more.
Single tickets start from $175, while tables of 10 are also available. The Long Lunch will begin at 11am and conclude at 2:30pm.