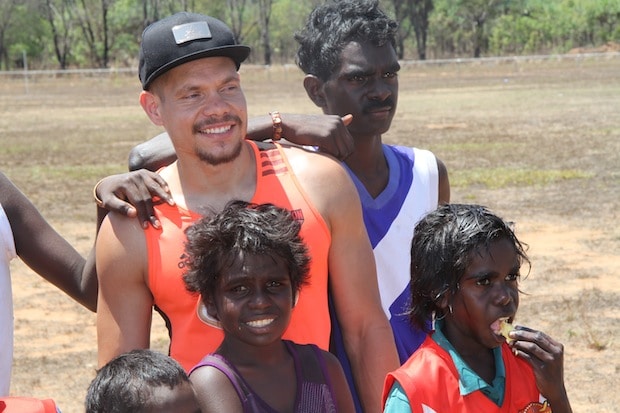 Essendon players have brought a smile to the face of locals in the remote community of Wadeye as part of the club's three-day trip to the Northern Territory.
Patrick Ryder and Leroy Jetta spent time with students, signing autographs and meeting local fans.
As part of an ongoing partnership with the community of Wadeye this was the third time the club has visited the region in the last twelve months.
Essendon Football Club Community Manager Cameron Britt paid tribute to the Wadeye community.
"The local population are footy mad and very generous with their interest and support of our club."
"We enjoy repaying this faith by visiting and providing direct access to our high-profile players.
"Football in remote communities is an important vehicle for social change and health improvement."
Essendon Football Club is proud to support the Wadeye Magic football team.