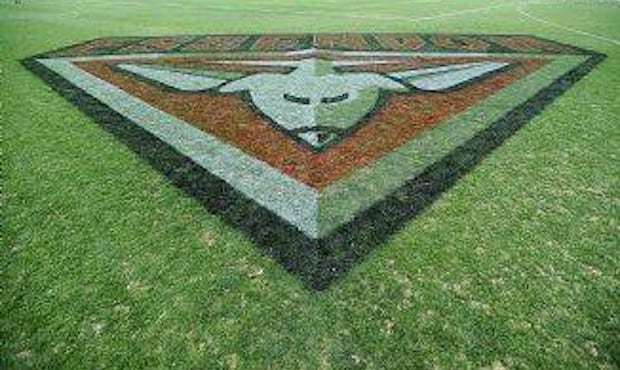 As 2013 dawns we take a look at the things to look forward to for Essendon fans this year.
It is the club's traditional home ground and from next season footy will return regularly to Windy Hill with the club fielding a stand-alone VFL team.
The VFL team will play nine home matches at Windy Hill next season giving fans the chance to return to the club's heartland.
Essendon played its first league game at Windy Hill on Saturday 6 May 1922.
Club greats such as John Coleman, Dick Reynolds and Bill Hutchison have made their name on the ground and now future Bomber stars will have their chance to do so.
The Bombers stopped using the ground in 1991, using the MCG and then in 2000 moved their home base to the Docklands.
With the AFL team set to make the move for training to the new facility early in the New Year it will be important a presence is maintained through the VFL team at Windy Hill.
Below is a list of Essendon VFL teams home games in 2013.
| | | | | | |
| --- | --- | --- | --- | --- | --- |
| Round | Date | Time | Opponent | Venue | H/A |
| Rd. 2 | Saturday, 13th April 2013 | 2:00pm | Box Hill Hawks | Windy Hill | Home |
| Rd. 3 | Saturday, 20th April 2013 | 1:00pm | Casey Scorpions | Windy Hill | Home |
| Rd. 6 | Saturday, 18th May 2013 | 1:00pm | Port Melbourne | Windy Hill | Home |
| Rd. 8 | Saturday, 1st June 2013 | 1:00pm | Geelong | Windy Hill | Home |
| Rd. 9 | Saturday, 8th June 2013 | 1:00pm | Sandringham | Windy Hill | Home |
| Rd. 13 | Sunday, 7th July 2013 | 1:00pm | Northern Blues | Windy Hill | Home |
| Rd. 15 | Saturday, 27th July 2013 | 1:00pm | Bendigo Gold | Windy Hill | Home |
| Rd. 18 | Saturday, 17th August 2013 | 1:00pm | Frankston | Windy Hill | Home |
| Rd. 19 | Saturday, 24th August 2013 | 1:00pm | North Ballarat | Windy Hill | Home |
The views in this article are those of the author and not necessarily those of the AFL or its clubs