Essendon coach John Worsfold has no doubts about star forward Joe Daniher's ability to comfortably slot back into the club when he returns from a rollercoaster off-season.
Daniher expressed his desire to be traded to Sydney during the 2019 Telstra AFL Trade Period last month but was ultimately held to his contract at Essendon.
Worsfold said the professional nature of the modern football landscape will ensure it will be business as usual upon Daniher's return and he has full confidence in the 25-year-old's commitment to the club.
"All of my experience says nothing changes with the players' attitude; they're driven young athletes that want to achieve and perform at the highest level that they can, regardless of what may have transpired in terms of possibilities.
"They commit and then, when they get through a season, they sit down and reflect on that again.
"I've got no doubt that Joey will be fully committed and I don't think we need to rebuild a bridge, but we need to communicate with him in understanding what's happened."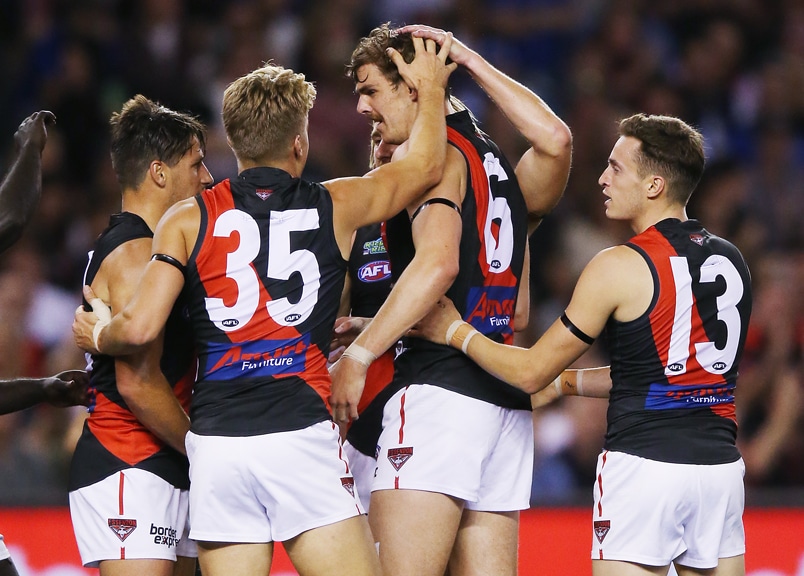 John Worsfold says communication will be the key upon Joe Daniher's imminent return. (Image: AFL Photos)
Daniher has been restricted to just 11 senior games in his last two seasons due to niggling osteitis pubis, but Worsfold said a holiday over the off-season and a recent trip to Ireland with teammate James Stewart has him refreshed ahead of the pre-season.
"He's had a good break, he's been away. He's also been to Ireland on a training program with James Stewart and one of our physiotherapists, so he's fully committed in already.
"Our physio got back the other day and said everything went really well, Joe was great and just looked like Joe – he was up and about and really enjoying what he was learning from this physio program.
"I can't wait to see him back training with us. We haven't had him on the track a lot and we love it when he's out there, because even on the training track he does special things."
Daniher was a member of Essendon's leadership in 2019 and Worsfold said he has "no doubt" the exciting Bomber can still be an important part of it for the 2020 season.
"All you need to do is all be aligned and on the same page with what we're trying to achieve in the next 12 months," he said.
Worsfold is preparing for his final year in charge of the Bombers as the club enters the coaching succession plan that will see assistant Ben Rutten take over at the end of the 2020 season.
The experienced coach is thrilled to be back at The Hangar and is buoyant about what lies ahead for the squad in 2020.
"I'm excited to be back into it, I'm really looking forward to this season.
"The club's setting itself up in a really strong position for massive growth and I'm keen to be part of that next year."
View this post on Instagram
The first-to-fourth-year players returned to training this week, while the remainder of the squad will kick off their pre-season on November 25.