Essendon is delighted to announce New Era as the official apparel partner of the Bombers' esports team.
The partnership will see the Bombers don the New Era kit for Split 1 and Split 2 of the 2019 OPL season.
Chief commercial officer Justin Rodski said it was an exciting time to have a global brand joining the Bombers in the Australian esports industry.
"We have formed a strong partnership with New Era since they joined the club in 2016 and we are thrilled they will now extend that commitment to our Bombers' esports team," Rodski said.
"This is a significant partnership as it is the first apparel partnership of its kind in the Australian esports scene and represents New Era's first foray into esports apparel."
New Era will provide headwear, game-day uniform and travel uniform for the Bombers with key items from the range being available for purchase through the Bomber Shop at The Hangar.
General Manager of New Era Australia Simon Hibbs said the partnership was an exciting opportunity.
"Esports represents one of the major emerging trends in sport and New Era Australia is very proud to partner with the Bombers esports team and expand our presence into this exciting new competitive sport," Hibbs said.
"The Bombers esports team will showcase not only our world-famous headwear but also a line of premium apparel and bags aligned with our street lifestyle heritage."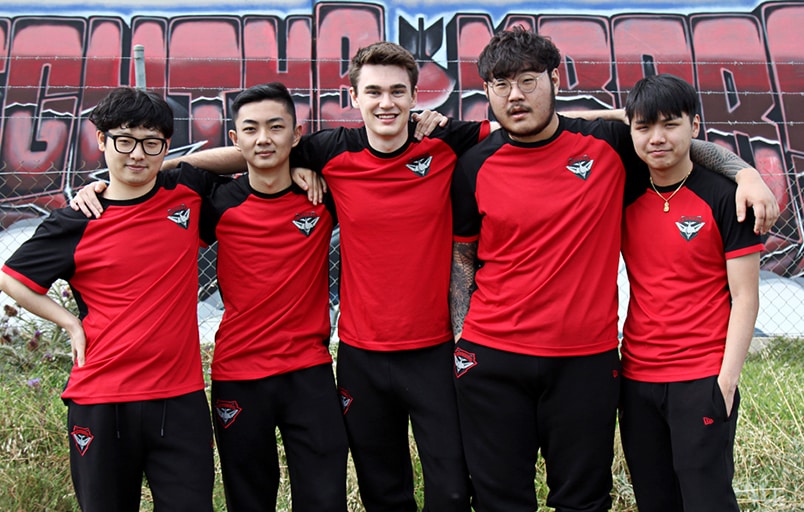 New Era is the official apparel partner of Bombers esports. (Photo: Essendon Football Club)
The Bombers are currently sitting on top of the OPL standings with nine wins and just one loss.
Bombers captain Jake 'Rogue' Sharwood said New Era will boost the side's professionalism.
"The New Era kit has brought a new level of professionalism and confidence to the way the team approach both training and competition," Rogue said.
"Turning up each day in quality apparel, with everyone looking the same and looking good, helps to galvanise us even further as a team."
The Bombers will compete in the OPL on Friday and Saturday evening. To watch every game live on Twitch, click here.