Week two of pre-season is underway for Essendon's first to fourth-year players.
Hitting the track at The Hangar in warmer conditions on Monday, the young Bombers completed skills and running drills.
Michael Hurley, Devon Smith, Anthony McDonald-Tipungwuti and Jake Stringer were among the experienced players making an early start, with Essendon's full list set to train together for the first time on November 25.
Below is a selection of snaps from the track.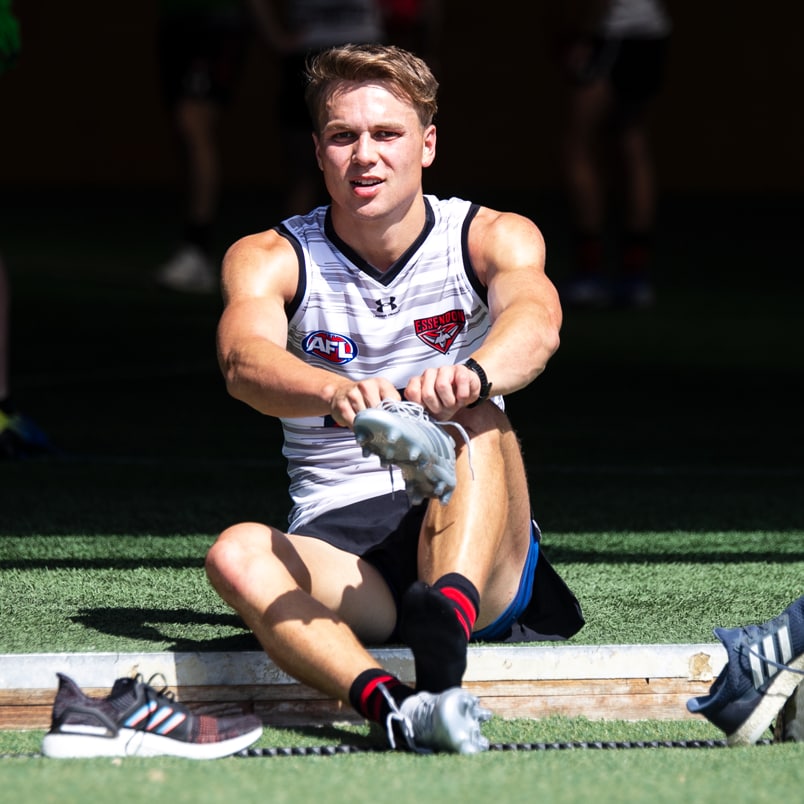 Dylan Clarke. (Photo: Essendon FC)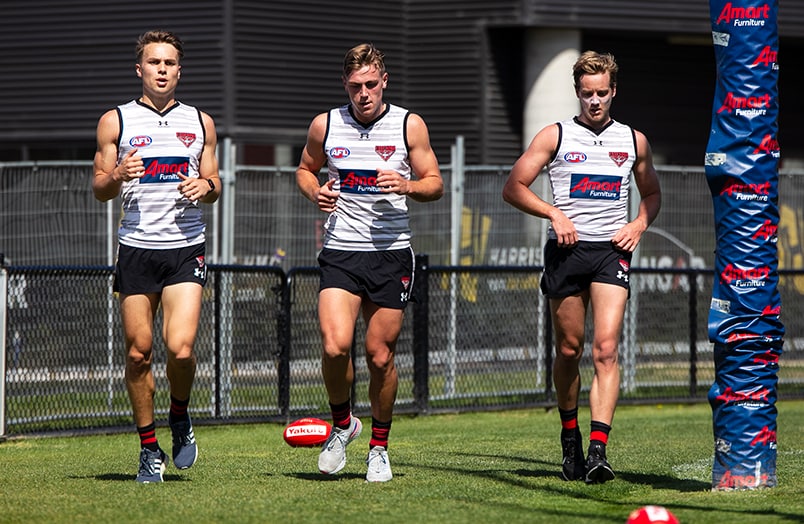 Dylan Clarke, Josh Begley and Darcy Parish. (Photo: Essendon FC)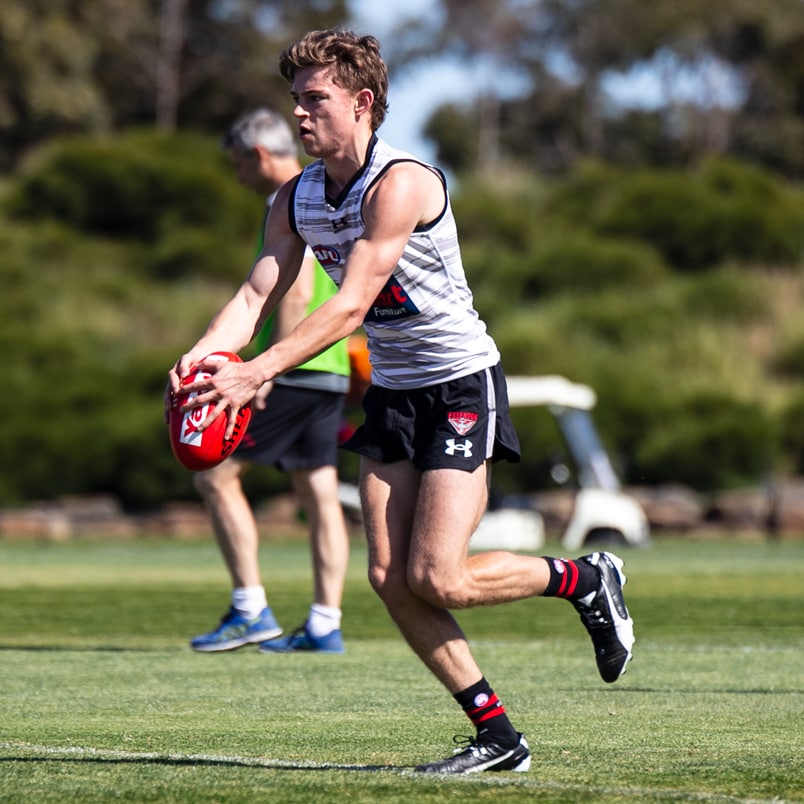 Brayden Ham. (Photo: Essendon FC)

Irving Mosquito and Michael Hurley. (Photo: Essendon FC)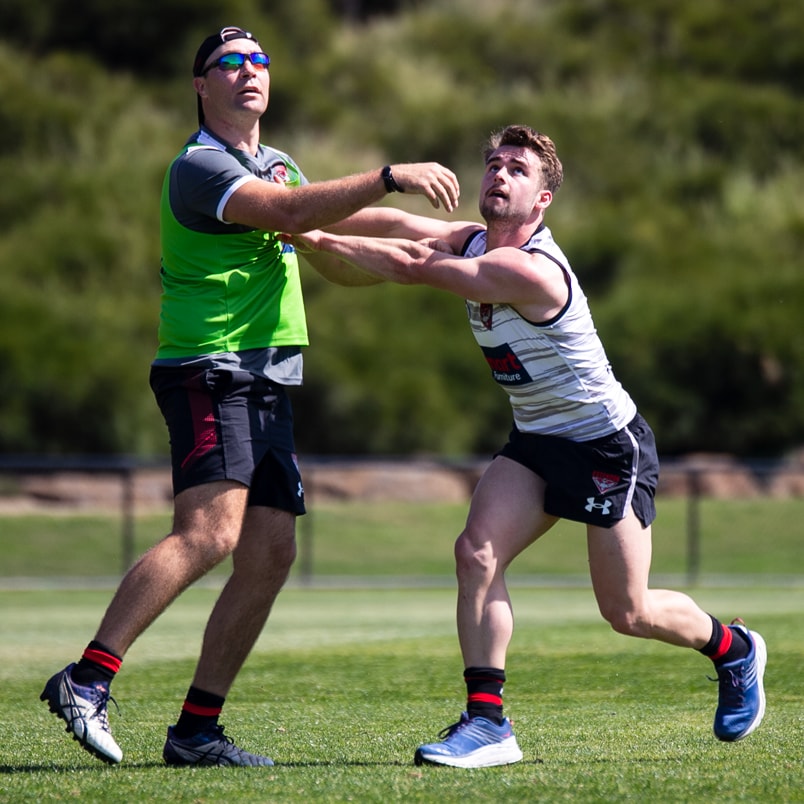 Forwards coach Dan Jordan and Will Snelling. (Photo: Essendon FC)

Andrew Phillips. (Photo: Essendon FC)

Kobe Mutch. (Photo: Essendon FC)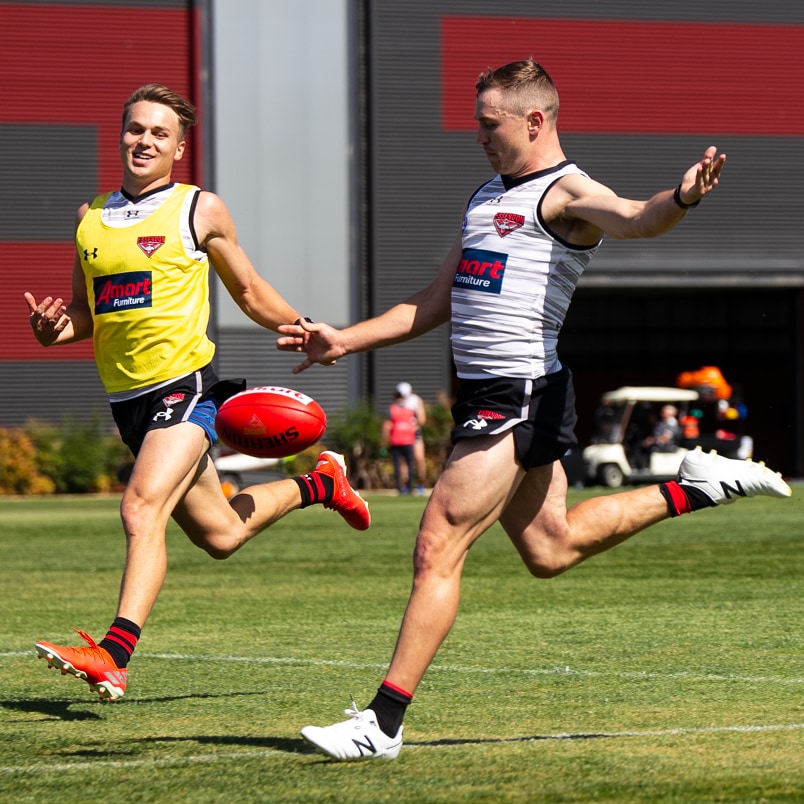 Devon Smith. (Photo: Essendon FC)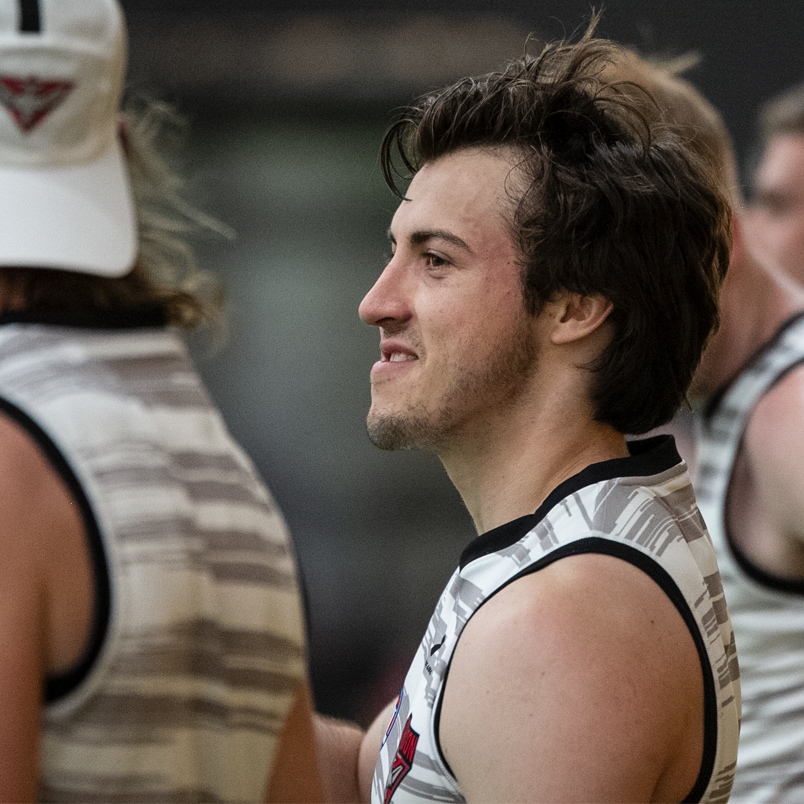 Andy McGrath. (Photo: Essendon FC)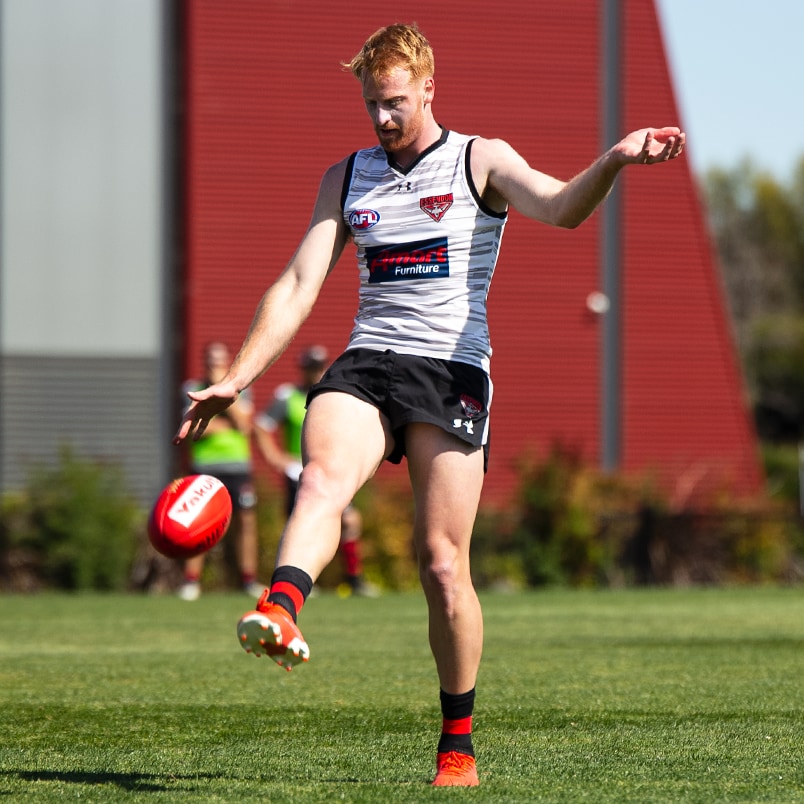 Aaron Francis. (Photo: Essendon FC)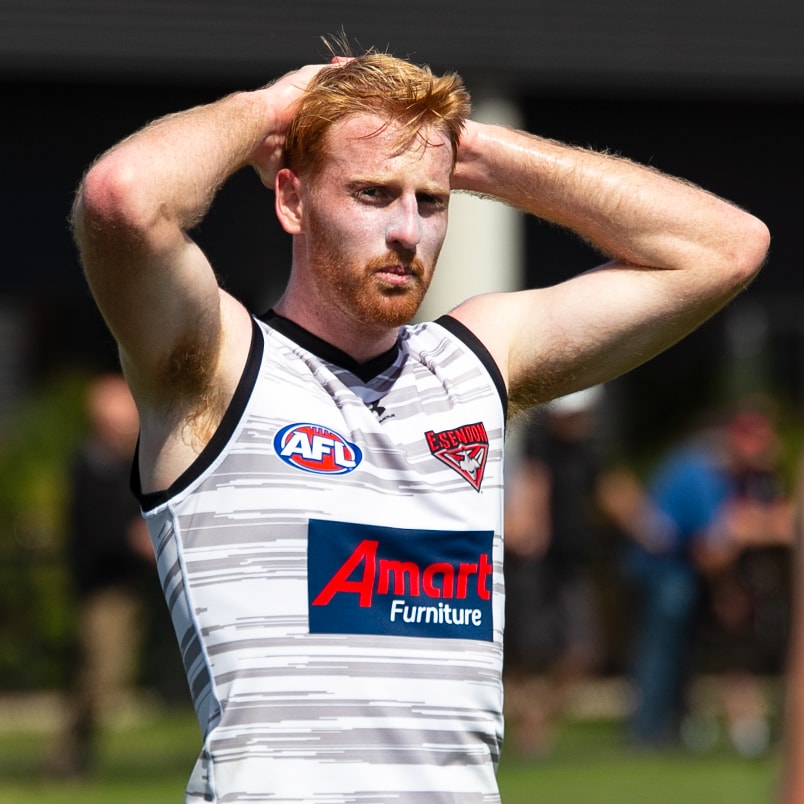 Aaron Francis. (Photo: Essendon FC)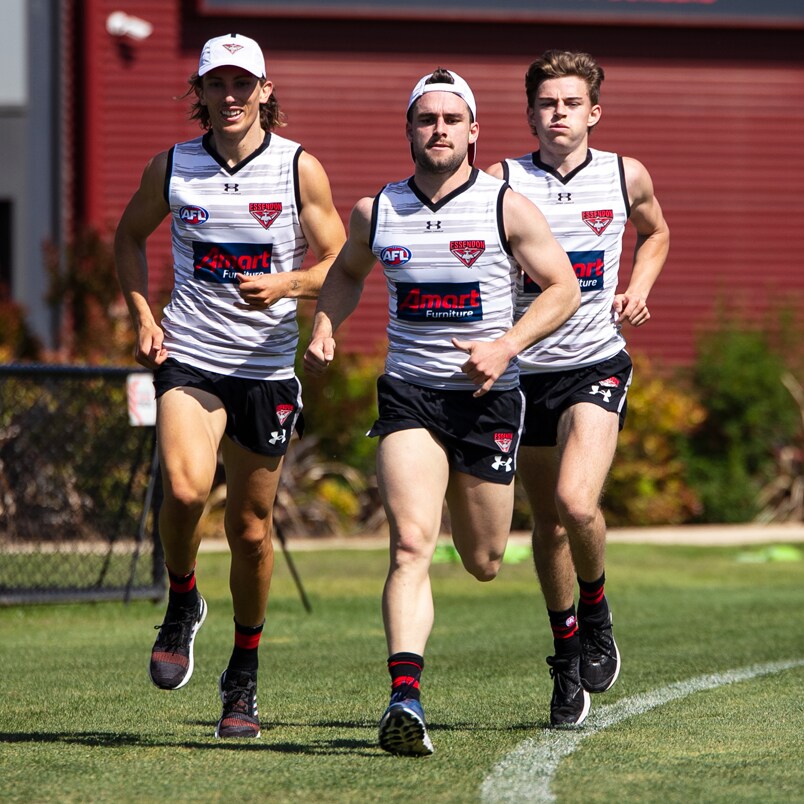 Kobe Mutch, Will Snelling and Brayden Ham. (Photo: Essendon FC)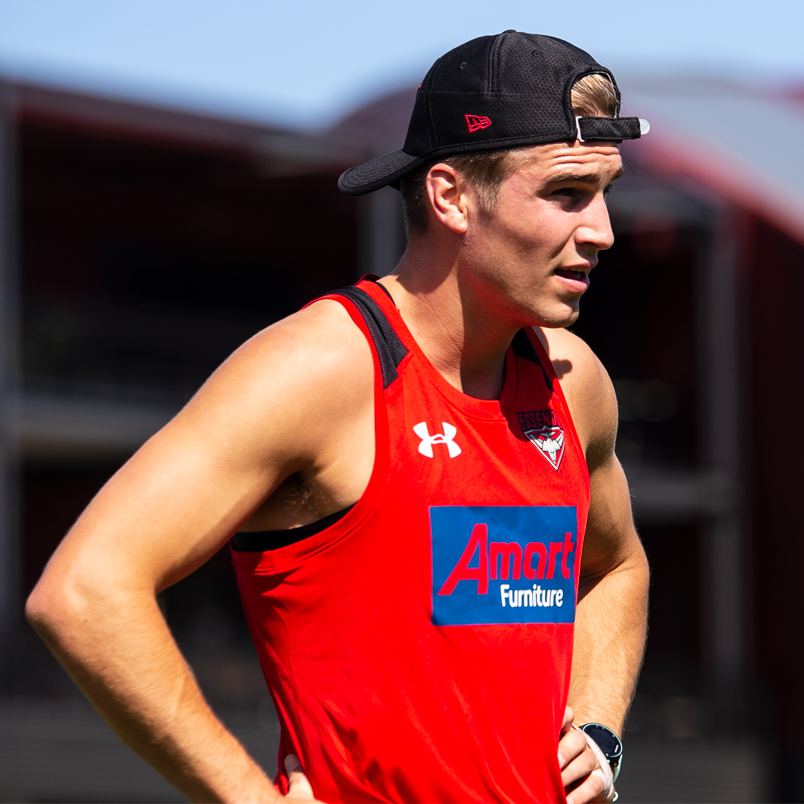 Matt Guelfi. (Photo: Essendon FC)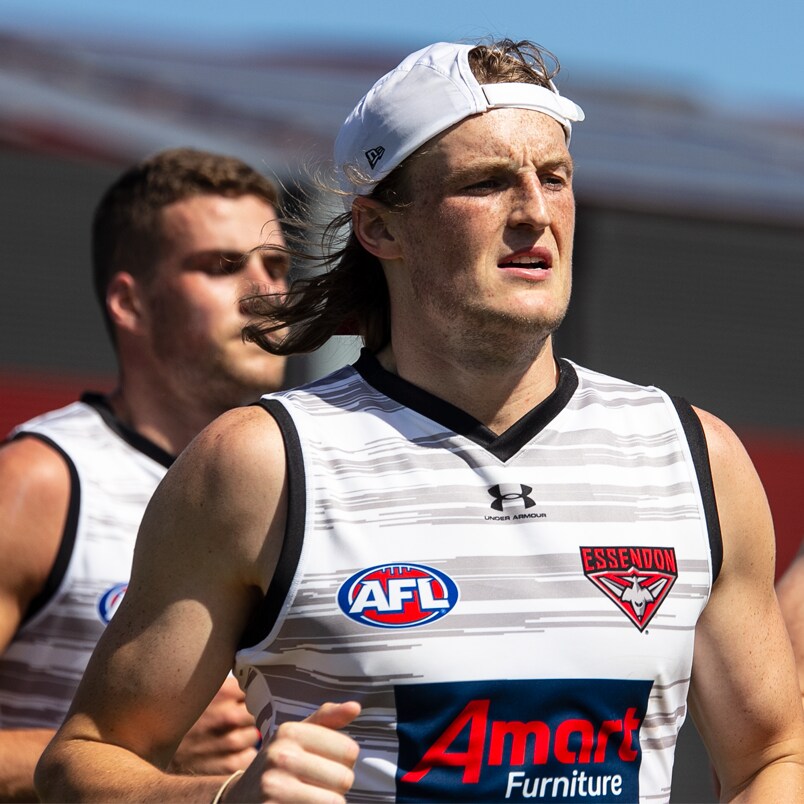 Mason Redman. (Photo: Essendon FC)

Anthony McDonald-Tipungwuti. (Photo: Essendon FC)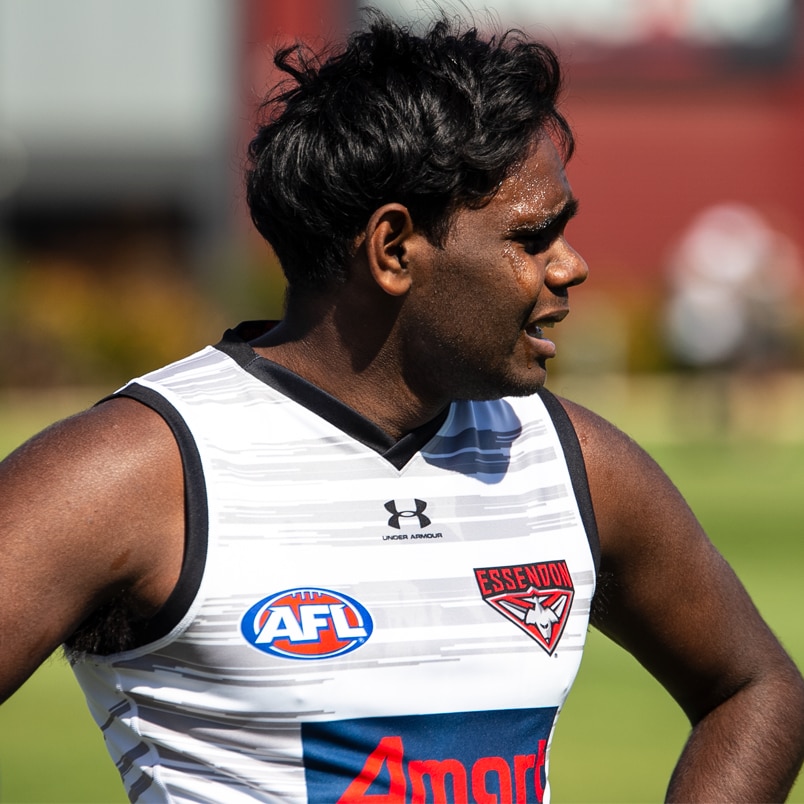 Irving Mosquito. (Photo: Essendon FC)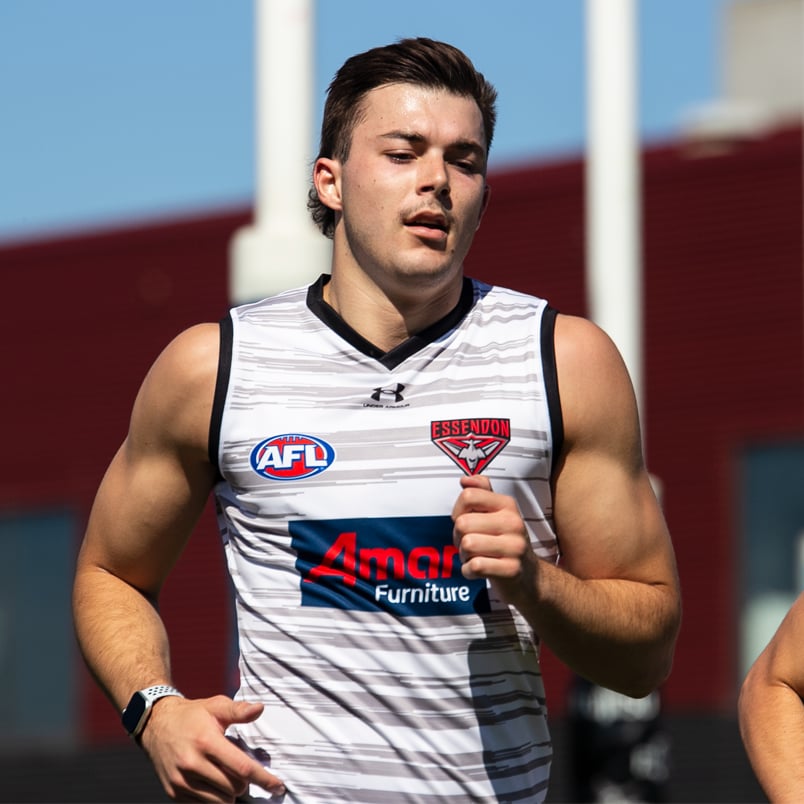 Sam Draper. (Photo: Essendon FC)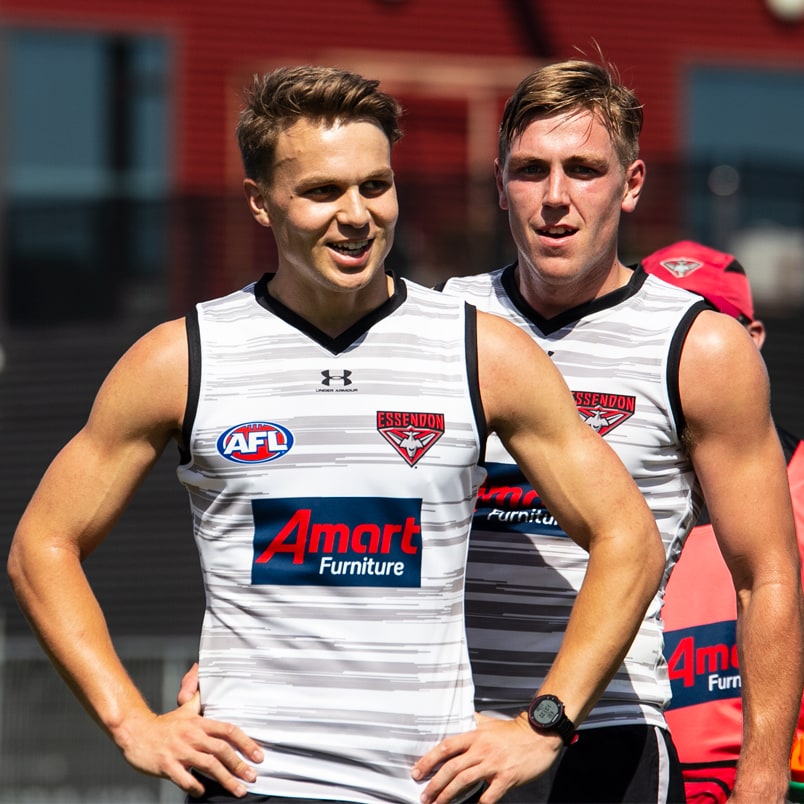 Dylan Clarke and Josh Begley. (Photo: Essendon FC)